Disciple Now 2023
February 17-19,2023
REGISTER, SCHOLARSHIPS, & F.A.Q.
D-NOW 2023 is here!! The first event of 2023 for GSM is going to be INSANE! This year, we're talking about how God is HOLY, and how that reveals to us how we can be truly unlimited as we follow Him. With powerful teaching from Terence Waldron, and AWESOME worship from our good friend JC Minton and his band,it's going to be a weekend you for sure don't want to miss.
---
What is D-NOW?
Disciple Now (D-NOW) is a weekend retreat/conference event for 6th-12th grade students. Friday night to Sunday morning , students will participate in large group worship, small group Bible studies, and Saturday afternoon outreach/recreation. Church members host the students in their homes, organized by grade and gender, and each group is led by college students, all cleared with background checks, thorough interviews, and appropriate training.
DATES: February 17-29, 2023
COST: $85 per student ($75 for each additional sibling)
DEPOSIT: You can secure your registration with a $35 deposit per student.
Cost includes event registration, appropriate materials (small group booklets, etc.), all meals, and a t-shirt.
WHERE is D-NOW?
D-NOW combines events at multiple locations across Parker County. Please see the list below for all the info:
• Greenwood BC: Check-in, Small group #4, and Check-out
• North Side BC: Large group worship, Saturday lunch
• Host Homes (GBC Members): Small groups, meals, students also stay the nights here.
What is The sCheDULE?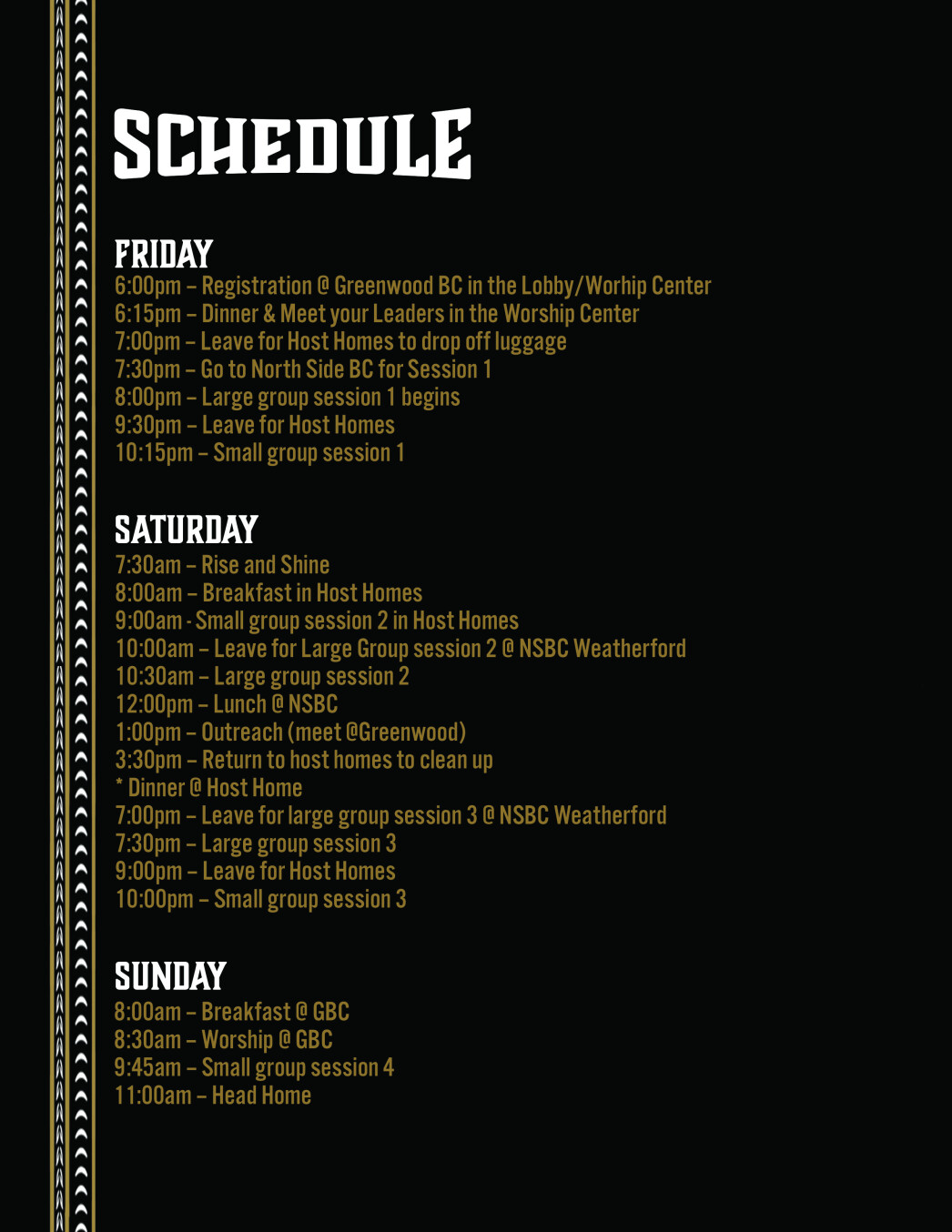 WHO CAN GO TO D-NOW?
All students currently in grades 6-12 are eligible to attend D-NOW.
CAN STUDENTS BRING PHONES TO D-NOW?
Yes. Students are allowed to bring their phones to D-NOW. However, if the phone proves to be too much of a distraction during large group or small group times, or at night around or during bedtime, college leaders and student pastors may take them up until the next day, or until the session is over. Some leaders may also require students to all charge their phones at night in the same place to ensure they are not a distraction or keeping students awake too late.
WhAT SHOULD I BRING TO D-NOW?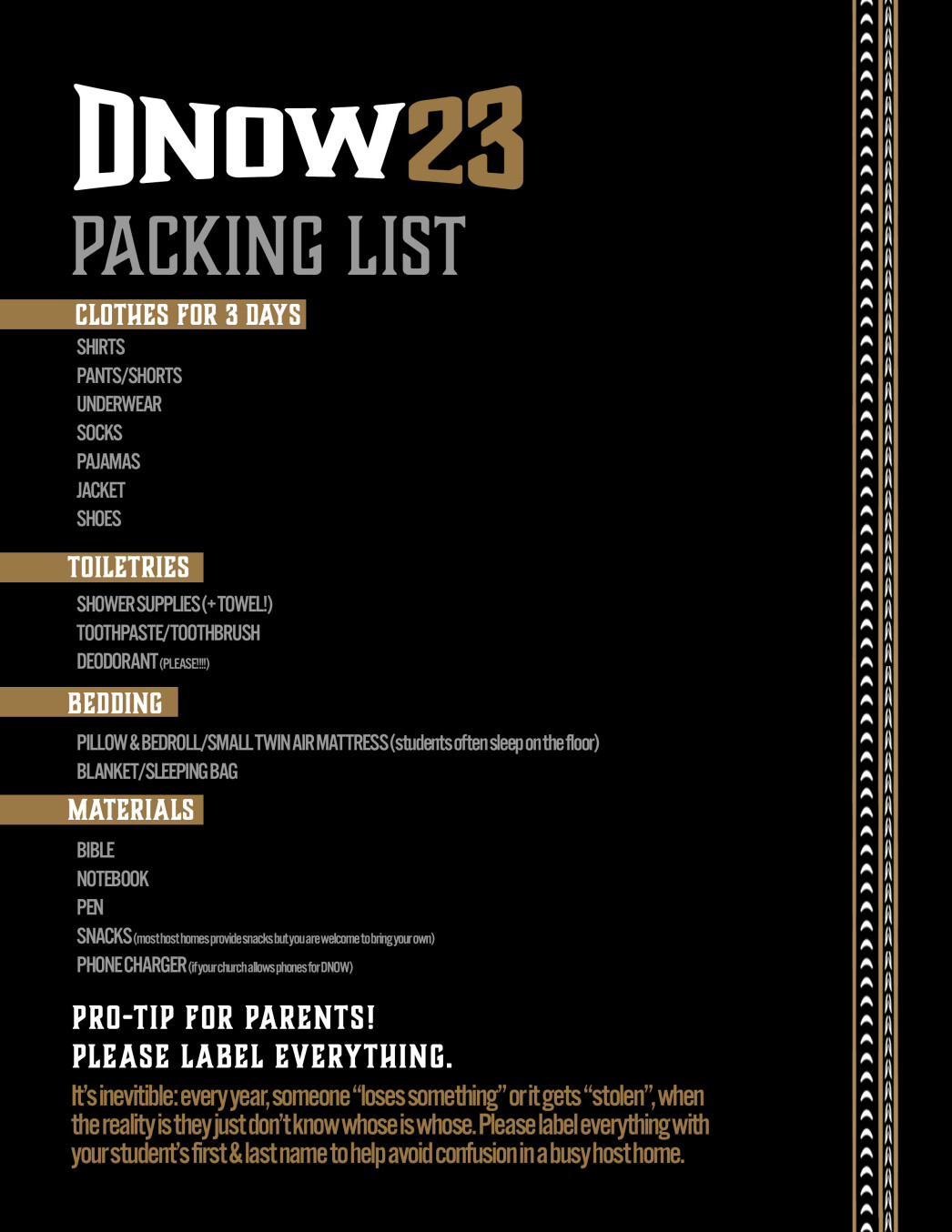 WHO IS SPEAKING/LEADING WORSHIP?
I STILL HAVE MORE QUESTIONS
You can email Ty Hirsch (Fuse Middle School) or Jon Hartman (Ignite High School) with any further questions you may have.
MIDDLE SCHOOL
HIGH SCHOOL
---