First Time Visitors
We're so Glad You're Here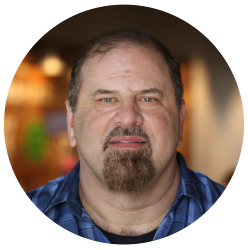 Being Pastor of Greenwood Baptist Church is truly one of the great joys of my life. The people here are a pleasure to serve and fun to be around. You can't be here for very long without realizing just how much the people of Greenwood love Jesus and each other! I love it so much that if someone gave me 10 million dollars today, I would still get up tomorrow morning and come to this church for work (You're welcome to test me in this if you wish).
What we believe
At Greenwood Baptist Church, our beliefs about God, His Word, and His people are the foundation for everything we do. Click below to see our Core Values and Statement of Faith.
COMMON QUESTIONS
HOW DO I GET TO GREENWOOD?
We are located on Greenwood Cutoff Road, between Ranger Highway and Mineral Wells Highway, 10 minutes west of downtown Weatherford. For more detailed information, click here.
WHERE DO I PARK?
We have special visitor parking spaces marked by the front doors just off Greenwood Cutoff Road. But no matter where you park, our team will be stationed all around our campus with golf carts for a free ride to the door, and will be ready for you at each door to answer any questions and point you in the right direction.
WHAT SHOULD I WEAR?
We work hard to create a friendly, comfortable environment at Greenwood, so come as you are! You will see some dressed up, some casual. Our pastors will be wearing jeans. We care most about people.
CAN I BRING MY KIDS?
Only bring your kids if they like to have lots of fun! Click here for more information about our exciting programs for kids.
WHAT IS THE WORSHIP LIKE?
At Greenwood, we go out of our way to ensure that the services are interesting. Our worship band does an incredible job of providing uplifting music that helps lead us to worship. Lyrics are displayed for all of our worship on our projection screens so it's easy to follow along.
WHAT IF I DON'T KNOW MUCH ABOUT THE BIBLE?
Many people at Greenwood are in various stages of their spiritual journey, and some know very little about the Bible. That's okay! Our passion is to communicate in ways that make sense whether you've been a follower of Christ for 20 years, 20 days, or even if you're still looking into Jesus and Christianity. For consistency's sake, we use the New Living (NLT) translation, which is accurate as well as easy to understand. Let us know at the Information Center in the main foyer if you need one; we would love to give you a Bible to keep as our gift!
DO VISITORS HAVE ANY SPECIAL REQUIREMENTS?
You will not be singled out, asked to give money, or wear a visitor badge. We provide a relaxed environment where you can be yourself and focus on God in a non-threatening way.

We Can't Wait To Meet You!
Whether you're completely new to church or just haven't been for awhile, we are excited to meet you!